What Is The Torque Monster" An Inside Look At The New Cadillac CT4-V Engine
GM recently announced the inclusion of a new, performance-minded engine offering for the 2020 Cadillac CT4 and CT4-V. Known by the Cadillac design team simply as the ?Torque Monster,? this new dual volute 2.7T engine comes standard in the CT4-V. It...
motor
- 2020-07-11 21:31:56
Lamborghini Sián Roadster: Only 19 Will Be Made (But It's a Perfect 10)
The Lamborghini Sián Roadster is one of those poster-worthy cars. When I was a kid, I had a big poster of a Lamborghini Countach on my wall. We used to talk about that car all the time at school and during recess. Today, I could see youngsters doing...
motor
- 2020-07-10 21:33:08
2021 Subaru Ascent: A Detailed Look At Every Trim Level
The Ascent is Subaru's largest SUV and offers three-rows of seating for a starting MSRP of $32,295. For the new model year, the 2021 Ascent comes in four individual trim packages: Base, Premium, Limited, and Touring. The 2021 Subaru Ascent is...
motor
- 2020-07-09 21:32:07
2021 Toyota RAV4 Prime: Is This New Plug-In Hybrid Right for You"
The 2021 Toyota RAV4 Prime delivers over 40 miles of all-electric range.Two trim levels are available and all-wheel drive is standard for both. Buyers might qualify for extra incentives depending on where they live. The 2021 Toyota RAV4...
motor
- 2020-07-08 21:31:04
2022 VW Tiguan Sports New Look & Upgraded Tech Features
2022 VW Tiguan heads to the United States in the fall of 2021.Styling features include a change in VW's logo on the vehicle.New Travel Assist feature helps control steering and braking. Volkswagen refreshes their Tiguan, prepping it for...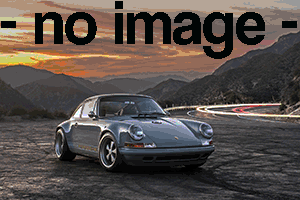 Calling All Cars: Automotive Technology & Design. Free Course Open to Young Persons Interested ...
This article originally appeared on AutoVision News. It has been republished with permission. Productions Plus has partnered with SynaVoice SOL to offer weekly online summer courses to high schoolers on different topics....
4 Quick Tips for Car Shopping Over July 4th Weekend
Tip #1: Shop From Home Ahead of Time  We recommend these free tools and resources to help you with the car buying process.  If you are shopping for a used vehicle, Automoblog has a tool where you can see the inventory of the dealers...
Enter to Win This Officially Licenced 1967 Ford Mustang Eleanor & $20,000!
Two decades on, the 2000 remake of Gone in 60 Seconds still endears us for a couple of reasons. One is the "poor Tody, poor us" line spoken by Vinnie Jones during the barbeque at the end of the film. Another is the scene where the Hummer...
Mazda Releases 100th Anniversary Special Edition MX-5 Miata
My love for Mazda's Miata Red Effects Other anniversary embellishments include the minimalist ?100 Years 1920 ? 2020? badge on the front fender and a 100th Anniversary logo in red and black on the wheel center caps. There's more...
motor
- 2020-07-02 21:32:13
2020 Toyota RAV4 TRD Off-Road Review: Great for Playing in the Mud!
motor
- 2020-07-01 21:30:31
2021 Kia K5: Kia?s Newest Midsize Contender is a Certified Stunner
2021 Kia K5 is built on the automaker's new N3 platform. All-wheel drive and a turbocharged engine are available. Kia says buyers still want sedans despite the popularity of SUVs. The automotive realm is shifting as I speak. Needless to...
motor
- 2020-07-01 21:30:31
Our 2020 autopom! Review
Affiliate disclosure: Automoblog and its partners may be compensated when you purchase the products below. autopom! Plan Details Exclusionary The most comprehensive autopom! coverage, Exclusionary plans cover vehicles from...
2021 Mercedes-Benz GLA: Quick but Detailed Walk Around This Sleek SUV
The 2021 Mercedes-Benz GLA is certainly a stylish little guy. He's the latest in what has been a busy year for Mercedes-Benz when it comes to their SUV and crossover lineup. We saw the new GLB roll into town, a compact city cruiser with a...
Ford Performance Introduces 3 New Ranger Off-Road Packages & Here's What's Included
The Ranger off-road packages were put together by Ford Performance.FOX monotube shocks and Rigid LED light bars are among the upgrades.Packages are dealer-installed and available for both 2019 and 2020 trucks. Ford Performance is offering...
42 Million Spot Welds Later, Bentley Mulsanne Production Fades Away
As times change – even for the better – we find ourselves saying goodbye to old friends and favorites. This is exactly what happened in Crewe, England on a bittersweet June day. After a decade of loving production, the Bentley Mulsanne is truly...
motor
- 2020-06-28 21:29:34
2021 Ford F-150 Engines: This New Chart Has All The Important Specs
When the 2021 Ford F-150 hits the market this fall, six engines will be available, including a full hybrid option. The engine lineup includes some familiar favorites by now for the F-150, like the 3.5-liter EcoBoost V6 and the 5.0-liter V8. New for...
2020 VW Atlas Cross Sport Review: Should You Put This Sporty SUV On Your List"
2021 VW Atlas SEL2021 VW Atlas and 2020 Atlas Cross Sport Interior Highlights: Some Mixed Reactions Although there's still enough soft-touch materials to give an up-class feeling, the overall quality lags behind the competition. In...
2021 Ford F-150: Fresh From The Oven With New Tech & Full Hybrid Option
The 2021 Ford F-150 is perhaps the most important new vehicle to debut in 2020. And from some angles, the new truck looks erringly similar to the outgoing model, which is not exactly a bad thing. True to form, the F-150 is still competing with Ram...
The Most Reputable Extended Car Warranty Companies (2020)
Extended auto warranties can help you better predict the costs of owning a car and bring financial peace of mind.Not all extended car warranty companies are trustworthy, so it?s important to know how to pick out the reputable ones. Affiliate...
motor
- 2020-06-26 21:30:47
From Germany, With Love: Audi Sport GmbH Faces The Brutal Nürburgring
Audi Sport GmbH conducts extensive testing on the North Loop (Nordschleife) of the Nürburgring. The nearly 13-mile course is among the most challenging in the world. More than 80 percent of the course is driven under full throttle. Engineers...
motor
- 2020-06-26 21:30:47
KC HiLites, Baja Designs, Rigid Industries: Which Lights are Right for You" A Complete Guide (2...
The off-road light industry has really exploded in the past few years, largely thanks to advances in LED technology that make them affordable. With that came hundreds of brands flooding the market with near-identical looking light bars and pods in a...
Can You Design The Next Jeep Easter Egg" This Contest Is Your Opportunity!
Jeep fans, this one is for you! Do you think you could design the next Jeep "Easter egg"" For the first time in their history, Jeep is giving owners, fans, and followers a chance to create the next "Easter egg" to hide on a future Jeep...
2021 Honda Pilot Arrives With New Updates & Tweaks
The 2021 Honda Pilot arrives with a new trim level and a new color option.All-wheel drive and wireless charging are also available for Honda's largest SUV. At the bottom is a chart that shows each trim level along with its starting...
Lamborghini Urus Pearl Capsule: The Most Colorful Lamborghini Yet!
Lamborghini Urus Pearl Capsule is the first customization option for the Urus.Automobili Lamborghini's Centro Stile design department created the option.For further customization, the Lamborghini Ad Personam is also available. Okay, first...
Should You Purchase A Ford Extended Warranty"
Affiliate disclosure: Automoblog and its partners may be compensated when you purchase the products below. Ford extended warranties are sold by Ford Motor Company and protect Fords with bumper-to-bumper coverage up to 8 years or 150,000...